PCS for ESS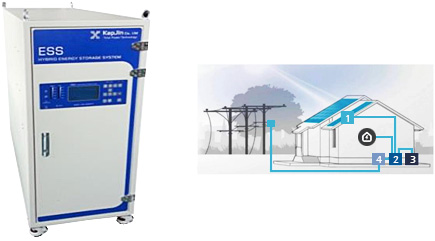 Main characteristic
ESS solution of KapJin is made mainly focused on using convenience of system clients.
The diagnosis data of a ESS condition is produced and marked automatically so that users are more comfortable. It is an optimized PCS which can bring safety and efficiency of operating electric power as it is a high quality, high efficiency solution of a way of 3-level ALL IGBT, transformerless followed by recent technology trend. And the product group from 20kW to 500kW can be also comprised of various amount of system following by client requirements.
ESS Technology
ESS is an acronym of Energy Storage System and a function that can improve electric power using efficiency and lower the cost of electric power fee by restoring electric power on storage battery at time which electric power demand is relatively low ( at night and so on) and using at peak time which electric power demand is a lot.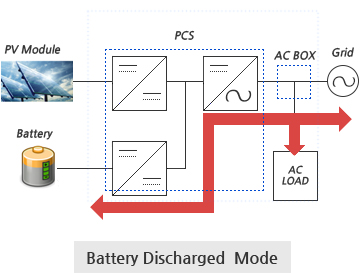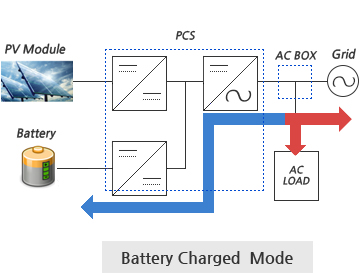 PCS for PV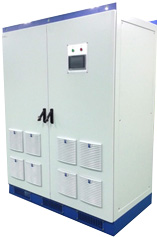 PCS for PV
A control system which can change electric power, produced by solar light energy, for right purpose of using.
1.

PV Module
2.

Power Control System
3.

Battery(Li-ion)
4.

AC Box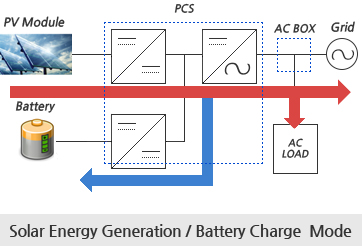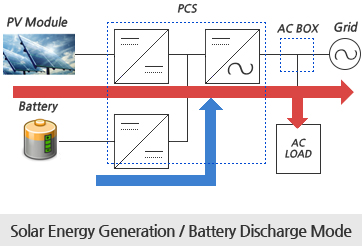 Kapjin Inc . 29, Omokcheon-ro 152beon-gil, Gwonseon-gu, Suwon-si, Gyeonggi-do, Korea     Tel : +82-31-227-5530     Fax : +82-70-7577-7009     E-mail : info@kapjin.co.kr
Copyright © 2016 Kapjin CO., LTD. All rights reserved.